At SoftwareMill we've been building a 100% remote company through experimentation with team setup, meetings, tools and structure. It's a continuous work in progress and a great fun!
Get to know our way of running a 100% remote, transparent and bottom-up organization and how our communication process is a key element of a successful project delivery.
Why should you download our Handbook?
Learn secrets of onboarding new hires in a remote setup

Discover our remote-first communication process

Get a list of tools and meeting formats that worked for us
What do our new hires say?
"Joining any organization is not an easy task. SoftwareMill Handbook turns it into an enjoyable, smooth experience. It's a tiny book where you can find everything a new person joining the team needs to know. Thanks to that guide and my Guardian I felt great from the day one!"
Sebastian Rabiej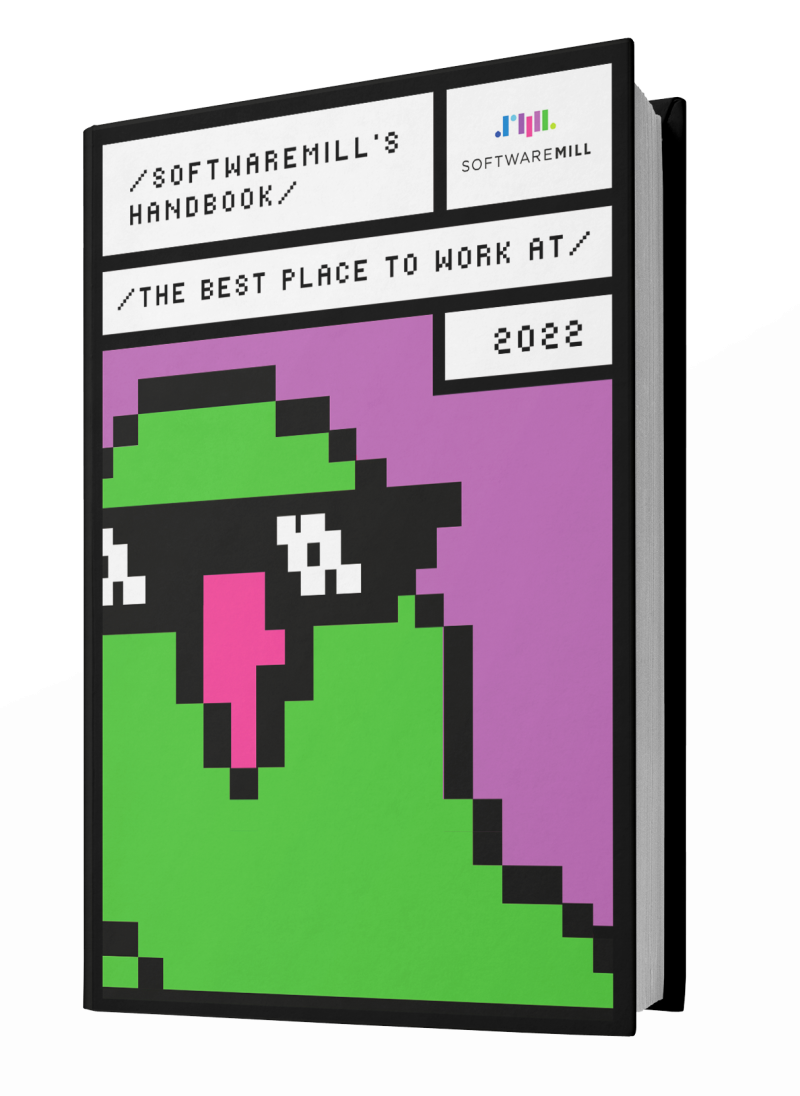 Join our mailing to access the ebook