47 best lifestyle and programming podcasts carefully selected by our developers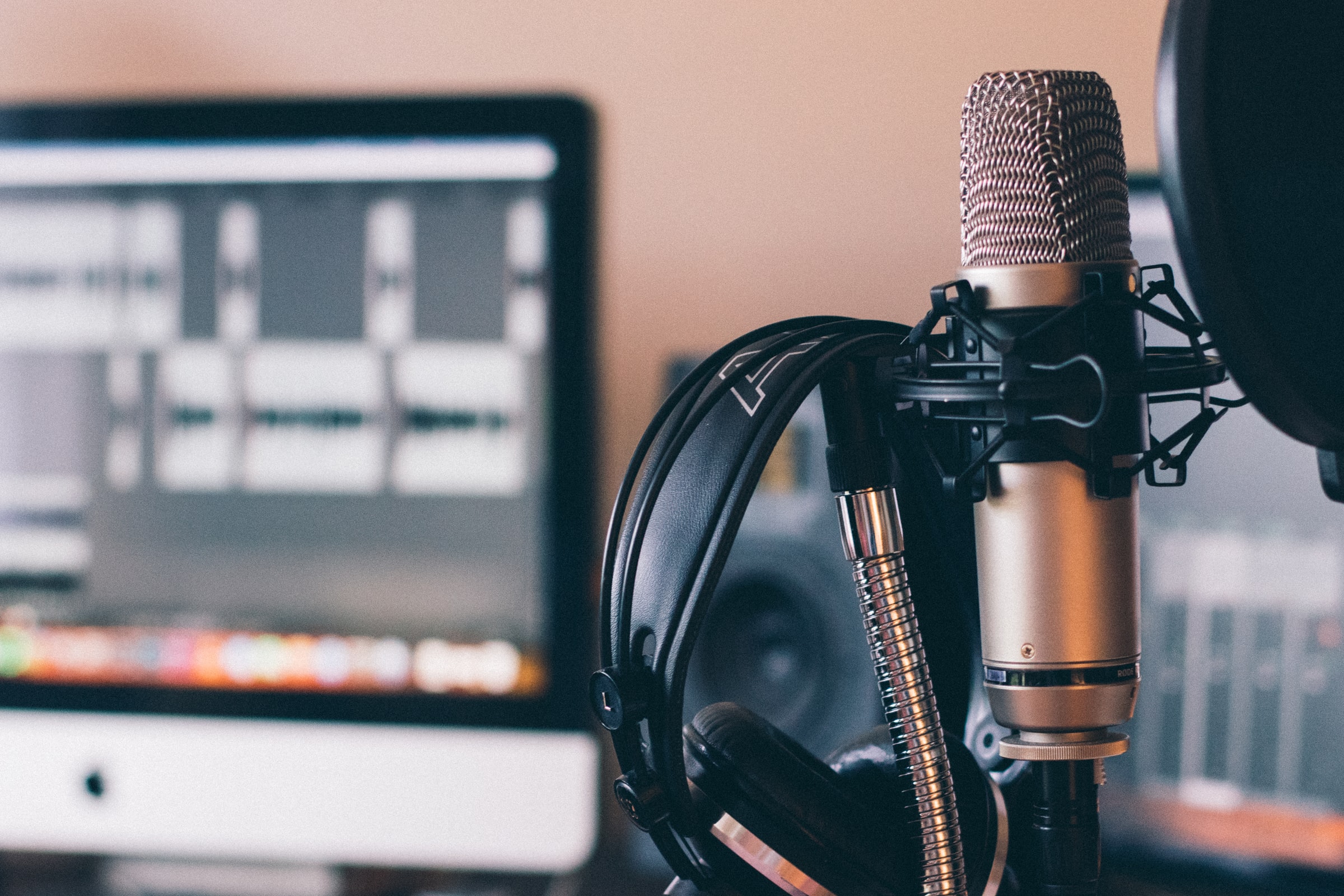 Photo by Will Francis on Unsplash
SoftwareMill programmers love to learn and stay up-to-date with the latest technology developments. Tech podcasts are great for that, especially when reading or watching is not an option. In this article, you will learn about the best lifestyle and programming podcasts for software developers. As we also listen to podcasts in Polish, we have special recommendations for Polish software engineers.
Tech & programming podcasts
That's an obvious one. It's a podcast with a long tradition, established in 2006. It's more an educational resource than a newscast. Software Engineering Radio covers a full range of different topics that a professional software developer might be interested in.
Fun fact - one of our software engineers created a series of blog posts 'tl;db (too long; didn't bother)' that cover 3 particular Software Engineering Radio podcasts in a distilled form.
A podcast for professional software developers, testers, SREs, and their managers. It explains complex and convoluted technologies in a clear way, avoiding buzzwords and hype. Never longer than 4 minutes and 16 seconds.
It covers the most interesting hacks and stories of the previous week. Just to give you an example, one of the recent episodes covered the following topics: "a NASA training film from the Space Race, an interesting radio-controlled quirk that Tesla has built into their cars for some reason, a very promising autonomous boat platform, and some high performance visuals generated by an ATtiny85."
A weekly podcast co-hosted by Darin Pope and Viktor Farcic about all things DevOps.
The Stack Overflow podcast features conversations with invited guest computer scientists about what it means to work in software, how code is reshaping our world, coding skills, and the software engineering world in general.
A software engineering podcast featuring a panel of software developers from Netflix, Twitch, & Atlassian talking over drinks about front end development, JavaScript, career advice, and related topics.
Something from the Scala world. A coding podcast about the Scala programming language and its community. For now, it seems that there aren't any new episodes being published, but there are a bunch of interesting episodes from 2019 and 2020.
One of the podcasts by Changelog. A show about getting your best ideas into the world and seeing what happens. They talk about code, ops, infrastructure, and the interesting people that make it happen.
What was building SQLite, Unix, or that web app actually like? Each episode, a guest shares their story and along the way, you learn about software development and how to be a better software developer.
Lifestyle podcasts
One of the most popular business podcasts. It deconstructs world-class performers from eclectic areas (investing, sports, business, art, etc.) to extract the tactics, tools, and routines everyone can use. This includes favorite books, morning routines, exercise habits, time-management tricks, and much more.
A podcast by independent content creators CGP Grey and Myke Hurley. Each episode, they get together to discuss their professional lives and the tech industry.
It's a comedy podcast focused on the worst in recent film. Hosts (Elliott Kalan, Dan McCoy, and Stuart Wellington) watch a questionable film, then engage in an unscripted discussion.
It's a long form conversation hosted by comedian Joe Rogan with friends and guests that have included comedians, actors, musicians, MMA fighters, authors, artists, and beyond.
Soft Skills Engineering is a weekly advice podcast for software developers. The show's hosts are experienced developers who answer their listeners' questions about topics like: pay raises, technical leadership, learning new technologies, quitting your job, getting promoted, and code review etiquette.
A range of podcasts for learning English through listening.
For those that want to learn German.
It explores all elements of parenting through a developmental perspective.
Women's voices and women's lives - topical conversations to inform, challenge, and inspire.
What is the internet doing to us? The Times tech columnist Kevin Roose discovers what happens when our lives move online.
Lots of different formats and topics ranging from politics, through culture, up to sports and cooking.
Conversations about science, technology, history, philosophy, and the nature of intelligence, consciousness, love, and power.
A bi-weekly Science Fiction podcast. Join Tristan, Marty, Kevin, and Sam as they sit down with your favorite science fiction authors and filmmakers.
An interview podcast series examining cutting-edge thinking in science and technology and the future of our economic, political, and social systems and institutions.
A series of long-form conversations between Dr. Michael Shermer and leading scientists, philosophers, historians, scholars, writers, and thinkers about the most important issues of our time.
It's a podcast hosted by Sam Harris - a neuroscientist, philosopher, New York Times best-selling author, and creator of the Waking Up app. Join him as he explores some of the most important questions about the human mind, society, and current events.
This is a podcast about hackers, breaches, shadow government activity, hacktivism, cybercrime, and all the things that dwell on the hidden parts of the network.
It discusses science and science-based tools for everyday life.
Tech & programming podcasts in Polish
It's a podcast by a former software engineer Mariusz Gil about computer programming, architecture and some of the challenges that software development involves.
Podcast by a large Polish tech company - Allegro. It covers programming and tech topics, engaging stories, best practices, and inspiring case studies.
Podcast for professional developers by a great software developer Maciej Aniserowicz. Each episode features a guest together with an interesting topic.
It's a podcast by the founder of Brand24, a tool for monitoring media presence. Michał talks about the tech industry, founding companies, and online activities like marketing, customer care, and other.
A podcast by a SoftwareMill alumnus - software developer Adam Smolarek. All things blockchain.
A podcast about machine learning, data science, and artificial intelligence.
Lifestyle podcasts in Polish
Nerds at night. A podcast by Kaja 'kya' Mikoszewska that aims at broadening horizons and sparking interest. It covers science, interesting hobbies, as well as game design and retrocomputing.
A podcast by a Polish leading organization educating about cybersecurity - niebezpiecznik.pl.
Random conversations between a well-known singer and an internet author.
Łukasz Pawłowski and Piotr Tarczyński discuss recent political events in the USA.
Podcast hosted by Marta Niedźwiecka about psychology, sexuality, and personal development.
This podcast covers thoughts, tactics, and strategies for self-development.
Crime stories.
Book reviews and literature.
A podcast for life-long learners about saving, investing, and economy.
Hosted by Karol Paciorek. Personal stories from the invited guests.
Geopolitical
This podcast has a special place in our hearts. We strongly value the professionalism and quality of the journalism presented by the host - Dariusz Rosiak. It covers the latest international events in the form of commentaries and reportage. Accompanied by great music.
SoftwareMill is one of the patrons supporting this podcast.
A podcast about events across the globe that don't get covered by Polish mainstream media.
A podcast by a Warsaw-based think tank that undertakes independent research on the political, economic, and social situation in Central and Eastern Europe, Balkans, Caucasus, and Central Asia.
History, travels, and international relations.
When do software developers listen to podcasts ?
I've asked developers from our team about their podcast-related habits - when they listen to them and what they usually do. The majority of them said they usually tune in while travelling by car or train, having a walk or doing some house chores. Some mentioned running, gardening or doing some easier tasks at work. It all depends on individual preferences and types of podcasts you listen to. What's great in general, is that you can combine it with some other activities.
How to listen to podcasts - 4 tips to make it more productive
If you are a productivity freak and want to optimize your tuning in, here are 4 tips from our team:
Buy wireless headphones that let you do the cleaning or wash the dishes while listening.
Use a mobile app that makes it super easy to turn on any episode you've already been listening to.
Try a different speed - sometimes listening at x1.2 or x1.4 speed still makes sense and is just faster.
Match type of podcast to the activity you're doing. For a dense, coding podcast, do some mundane repetitive tasks. While shopping or driving a car, choose non-technical stuff.
Download some episodes before a longer trip so that you can tune in even when being offline. Having a list prepared in advance diminishes the risk of ending up with useless scrolling.
That's it. A very brief guide on the best programming podcasts by the SoftwareMill team. Do you listen to other podcasts we haven't mentioned? Or do you have any other productivity tips? We'd love to know your thoughts on this!
And if you're curious to know more about the SoftwareMill team and how we've been working remotely for 13 years already, download our ebook Proven remote plays to organize and accelerate your team's work >>