Get a better understanding of what developers expect from the new version of Scala.
We conducted the Scala 3 Developers' Survey among 671 software developers from 69 countries around the world.
The Scala 3 Tech Report consists of the insights from the Survey and Adam Warski's commentary on the Scala ecosystem today.
To access the Report subscribe below.
Please review our Privacy Policy page to learn more about how we handle your personal data.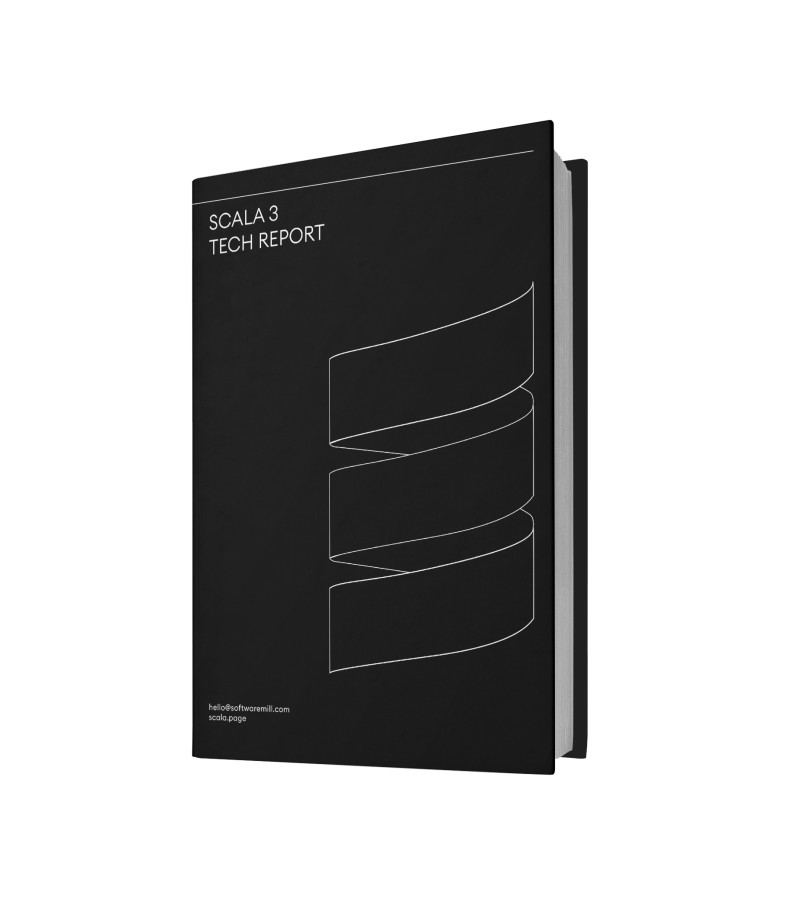 Join our tech newsletter and get the Scala 3 Tech Report!