We are recognized in the community as a leading consultancy chosen for digital transformation.
Integrity, versatility, understanding of the business, right soft skills, strong work ethic, rich experience and top notch mastery of technology makes us the perfect choice. But don't take just our words for this. Learn more by verifying our background, past clients, projects and the footprint we make in the IT community.
What will you learn?
The secret sauce of who we are at SoftwareMill.

Testimonials and case studies of our past projects.

The ways we operate and help our clients thrive.
Tomasz Szymański, CEO @softwaremill
The team has always been my top priority. At SoftwareMill it means we embrace individuality in order to build a collective technical mindset that can solve any technical problem out there. This is what makes the company so unique. The individual well-being of every SoftwareMill member has always been vital for me and was the reason I started the company in the first place.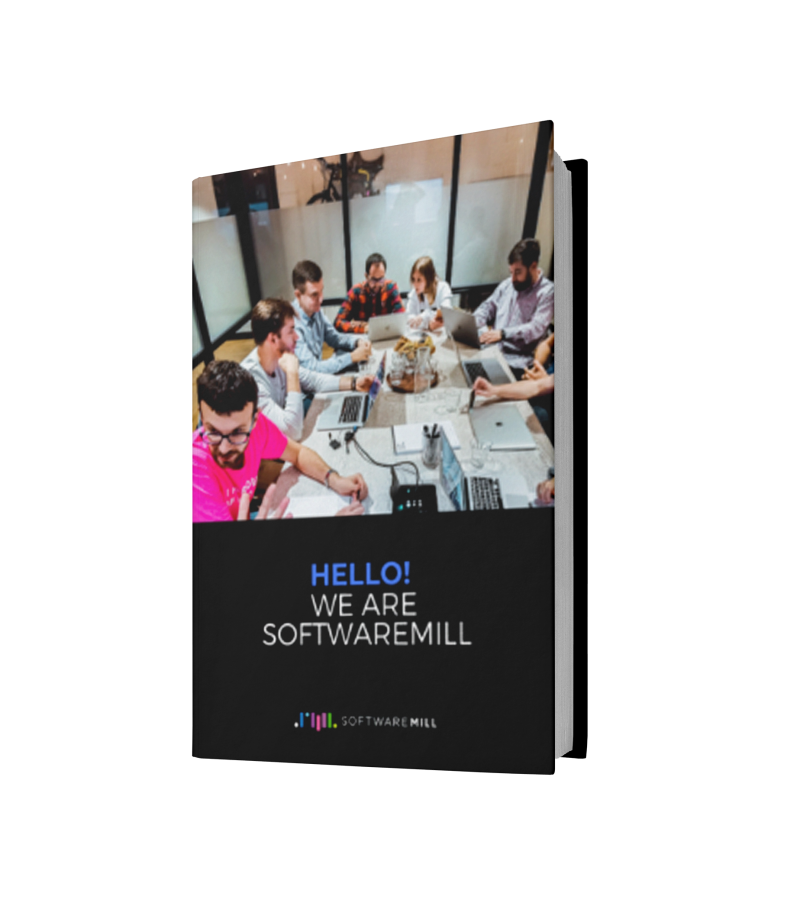 Get the ebook by joining our mailing!