The Intelligent Transport Systems (ITS) Congress 2016, which took place in Melbourne, Australia, was a great place to catch up on the current trends in the industry, as well as to present our paper on how the open-source Big Data ecosystem can be leveraged in ITS.
Apart from being available in the congress proceedings, the paper is now available for download. You can read the full version here. We hope that you'll find the publication useful; feel free to share! And if you have any feedback, please let us know.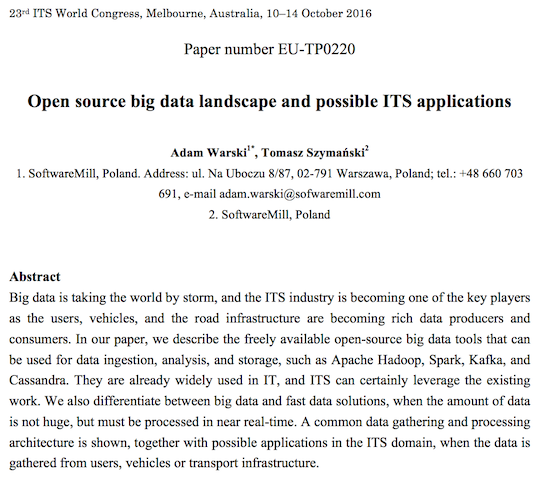 The congress consisted not only of many interesting talks, but was also an occasion to exchange ideas and contacts with many companies which took part in the exhibition. Together with Tomasz Szymański, SoftwareMill's CEO, who also attended the congress, we are very enthusiastic on the growing importance of software in ITS in general, and more specifically big/fast-data processing in ITS-related applications, as well as the growing cooperation with IoT (Internet of Things).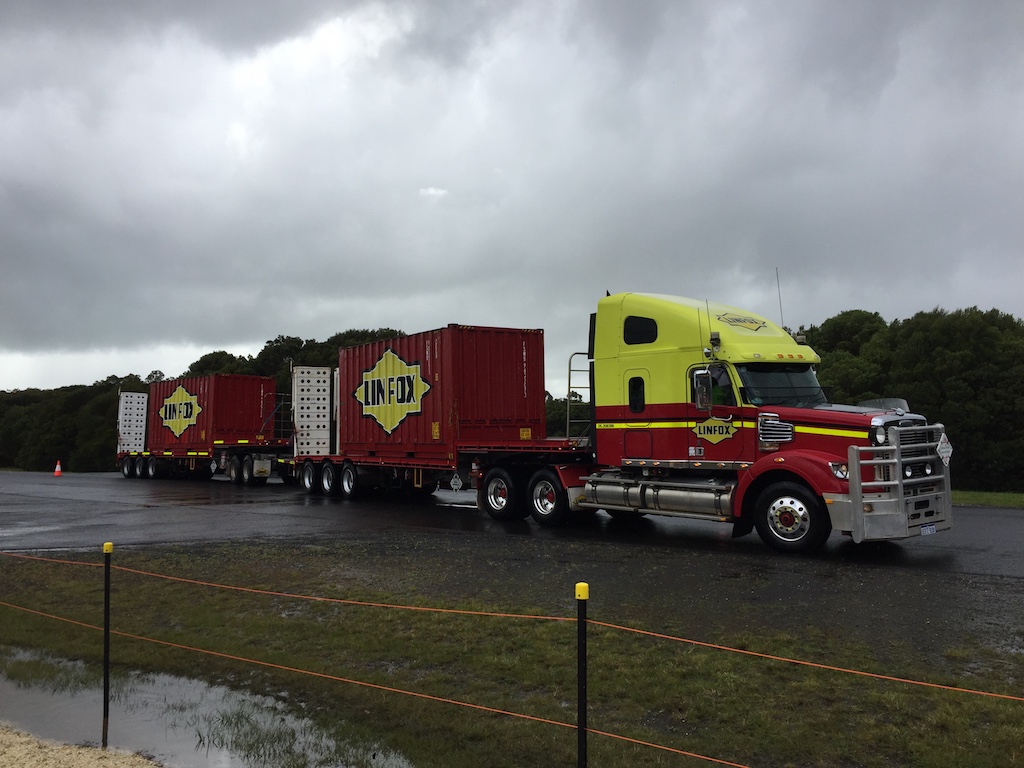 The organizers of the congress made sure that there's a lot of networking opportunities. Starting from the opening gala, through the various technical tours (we've visited e.g. Yarra Tram's operational center and the AARC Automotive proving center), ending with a magnificent Gala Dinner. Definitely recommended if you're interested in the development of transport systems!