Private Blockchain not only for FinTech
The relevance of blockchain technology in the financial sector is undisputed. But what does private blockchain adoption look like in other industries?
The unique capabilities of private blockchain can solve problems of limited trust between collaborating organizations when other technologies have failed. Blockchain's core characteristics include a higher level of security, immutability, and automation. Any industry can customize a blockchain framework and leverage a blockchain-enabled system to ensure transparency and build trust.
The most suitable business case of private blockchain is to share the state and business logic among many parties that do not trust each other. Global Fintech players like City, JP Morgan, and HSBC already deployed their private blockchains. But how about other industries? Let's explore private blockchain use cases beyond FinTech.
Private Blockchain use cases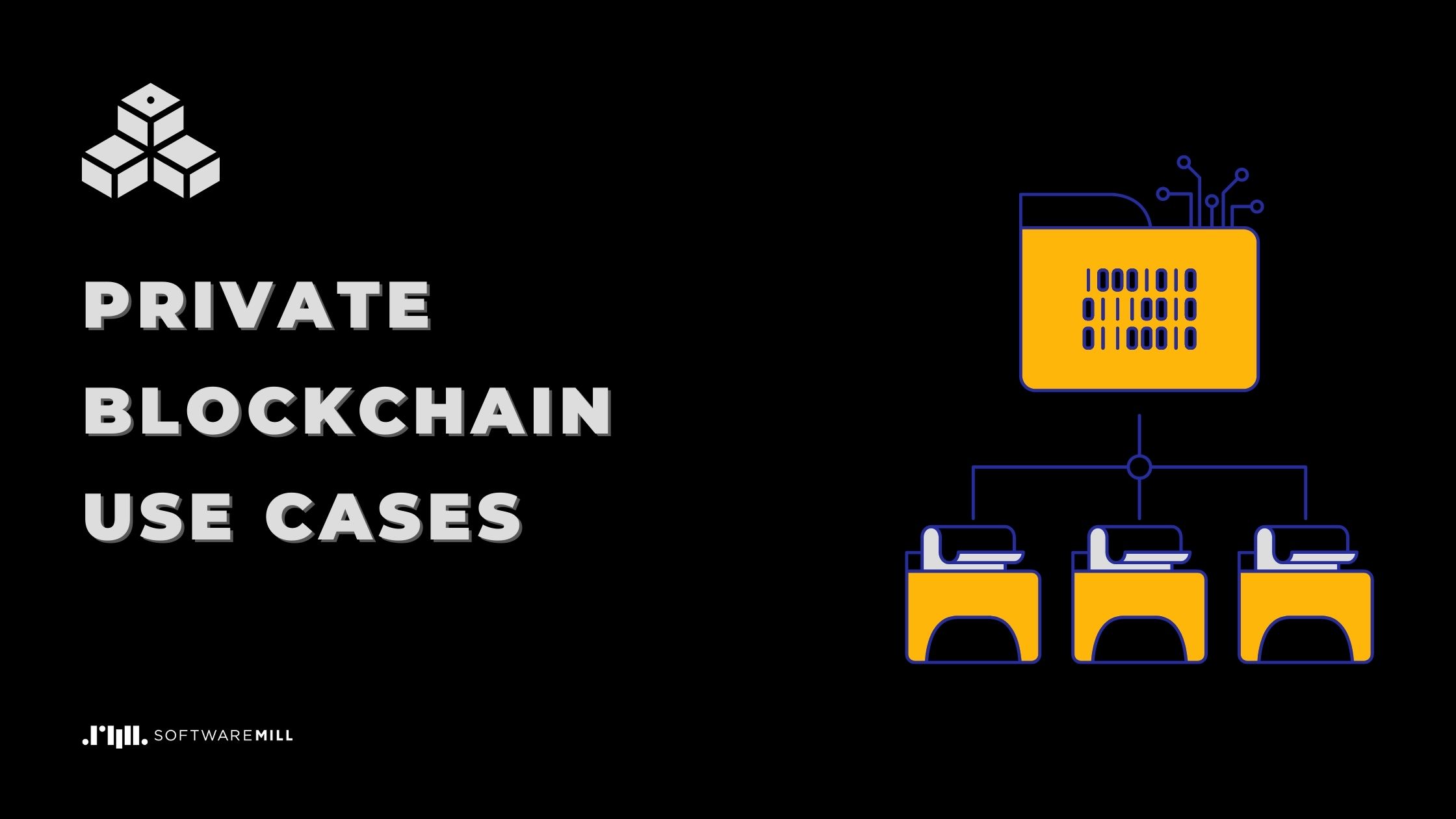 Supply chain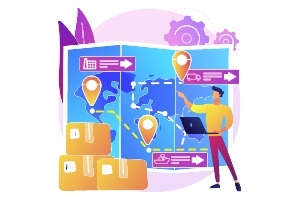 For the past decade, the supply chain has become more global, and after 2020, even more diversified. Now more than ever, it faces challenges arising from the lack of trust in the sharing of data between different companies.
Building a network of trusted participants in a supply chain is both crucial and hard. Only known parties can join the network, thus when considering blockchain technology, it's the private blockchain, not public, that allows companies and their partners for more transparent and accurate end-to-end tracking in the supply chain.
Benefits of blockchain-based solutions in supply chain include:
highly streamlined communication and operations;
cost savings resulting from automation and transparency;
end-to-end traceability that eliminates risks and improves brand reputation;
introduction of an ethical supply chain that helps consumers make more conscious choices;
improved contracting and international transactions.
Food supply chain blockchain use case
One of the most prominent blockchain supply chain use cases is IBM's Food Trust that benefits both the producers and consumers by introducing transparency and immutability to the supply chain management. This blockchain solution is cloud-based and built on Hyperledger Fabric, an enterprise-grade, distributed ledger platform.
Food Trust (...) connects participants across the food supply through a permissioned, permanent and shared record of food system data.
The system aims to provide a safer and more efficient food ecosystem. Conscious consumers know where the food they put on their plates came from and how it was grown. Food companies build their brand reputation by ensuring better food quality. Manufacturers improve the accuracy and efficiency of tracking the products they offer.
IBM Food Trust customers include Nestle, Walmart, Dole Food Company, and Golden State Foods. Walmart decided to take part in Food Trust after the E. coli outbreak in the US when people from 36 different states were infected with the bacteria after eating lettuce. Walmart saw private blockchain as a technology adapted to help reduce potential food safety risks before they escalate. The company called its food suppliers to join the network and go beyond eliminating damages post factum.
Walmart's vision is that any customer can scan their bag of lettuce and immediately see where it's been. [source]
Since then, there has only been one incident of a recall from Walmart for romaine lettuce due to E.coli suspicion. There is still room for improvement in regards to transparency and traceability.
Learn more about why and how to use blockchain for enterprise applications in this post >>
Insurance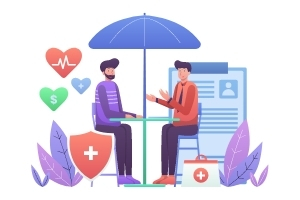 The insurance industry consists of various players that offer services that tend to life, health, property, casualty, accidents, and business needs. The list of things to insure is growing with services designed to help protect clients from kidnapping or a sudden loss of a beloved pet, to pandemics-related events that trigger insurance claims. A private blockchain can help automate claims function, bring cost savings and fraud mitigation in the nexus of the insurance industry.
Insurers have to process and share evidence-based data within a complex network of connections: the insurer, the insured, entities that remove the effects of damage, and public authorities, etc. Blockchain allows for real-time data sharing between various parties in a trusted and traceable manner. Private blockchain network mechanisms protect privacy and sovereignty without centralizing the data among multiple parties.
Blockchain also ensures that all the executed transactions are permanent and timestamped. No one can modify the data, which prevents any breaches. It is especially useful when complying with regulations. In the light of any legal changes, each contract has to be amended and the insured person must be immediately informed about the scope of the changes. Usually, such information is then mailed in writing under pain of nullity or sent via certified email. In particular, the latter method is a source of fraud. By moving insurance claims onto an immutable ledger, blockchain technology can help eliminate these sources of fraud in the insurance industry.
Benefits of blockchain-based solutions in insurance industry include:
consolidation and digitized tracking of data that speed up and automate insurance claims;
higher safety and privacy standards, tamper-evident distributed ledger technology gives a guarantee of the immutability of documents that are kept elsewhere;
a possibility to build robust and efficient products, adjusted to changing customer needs;
scalability enabled by the HLF modularity and design.
Insurance blockchain use case
OpenIDL network is a blockchain platform for efficient, secure data collection and sharing within the insurance industry.
Insurers are hesitant to provide access to their data or claims policy. At the same time, regulators need to gain access to data and consumers must be protected. The backbone of the project, Hyperledger Fabric, offers real-time, automated, secure, and permission-based collection and sharing of sensitive data, while a carrier still owns their data and can decide to give a party authorized access in the context of a regulatory data call.
Healthcare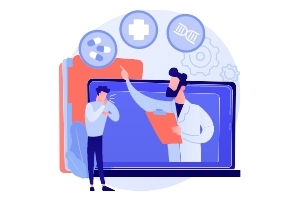 Healthcare is one of the biggest industries where multiple parties need to cooperate efficiently, generating thousands of data transactions along the way. Sensitive healthcare records require additional protection as their unauthorized disclosure creates significant risks to fundamental rights and freedoms. Integrating and improving the exchange of information and workflows to bring the value of aggregated data on a near real-time and cost-effective basis to all stakeholders is an important healthcare industry priority.
Patients, providers, and payers seldom see complete, up-to-date healthcare records. Blockchain-enabled solutions can help enhance trust in sharing data while eliminating problems with data interoperability. Private blockchain technologies also meet high security criteria for data confidentiality, privacy, and access control.
Benefits of blockchain-based solutions in the healthcare industry include:
sensitive medical data remains secured and shareable with only the parties authorized for access at the moments when they need it,
improved coordination of inter-organizational information exchange across health care entities,
blockchain immutable log can streamline care and prevent costly errors,
lower costs and impact on access and quality of care.
Healthcare private blockchain use case
EHRs - electronic health records - hold various kinds of personal and sensitive data exchanged across the network of healthcare providers and payers. A robust blockchain platform has to be scalable and handle millions of transactions every day. With this in mind, the team behind the Change Healthcare project created a system that supports rapid throughput to expedite the claim's life cycle.
Hundreds of thousands of physicians, hospitals, and other providers as well as commercial and government payers rely on the network every day to process claims representing more than $2 trillion each year.
e-Commerce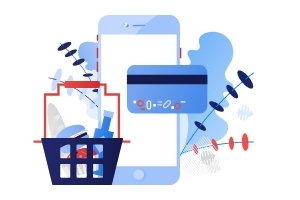 The e-Commerce industry is a competitive environment measured by customer power. The price and quality of the goods is no longer the only basis of conscious consumers' purchase decisions. They want to know where and how goods were made. Sustainable development and corporate social responsibility have become an important part of the e-Commerce industry policy. Smart e-businesses listen to their consumers' needs and want to take care of the natural environment, save resources in the production process, choose verified suppliers who produce locally or provide appropriate working conditions for their employees.
Permissioned and private chains can often be the preferred choice for e-commerce companies when it comes to their supply chain and bringing trust into multiparty operations. This blockchain model ensures data authenticity and unforgetability and provides greater visibility across all supply chain activities. Nevertheless, we need to remember that e-Commerce can also benefit from public blockchain, e.g. by offering cryptocurrency transactions for their customers, or hybrid blockchain models.
"You might have Ethereum or Steller on [the] front end or Hyperledger or Corda on [the] backend – not that the consumer will care, they will learn blockchain means trust." [source]
Blockchain technology is beneficial both for e-businesses and consumers. It can validate and authenticate data transactions in inventory management, payment processing, product descriptions, and other business activities. And the results of batch quality control recorded on blockchain boosts consumers' confidence in the products that they are offered.
Benefits of blockchain-based solutions in e-Commerce include:
highly streamlined communication and operations;
cost savings resulting from automation and transparency;
end-to-end traceability eliminates risks and improves brand reputation and consumer loyalty;
introduction of an ethical supply chain that helps consumers make more conscious choices;
improved contracting and international transactions.
e-Commerce private blockchain use case
TrustChain is a blockchain based on Hyperledger Fabric that changes the way the jewelry industry operates. It allows anyone in the supply chain to verify the provenance of the rings. It tracks and authenticates diamonds, precious metals, and jewelry from the mine to the retailer and hands of the consumer.
The project eliminates pain points like relying on a scattered series of records, many available only on paper, introducing faster and more accurate and cost effective ways of selling precious stones. The project is still under development and the main challenge is to bring the technology gap.
IoT and blockchain technology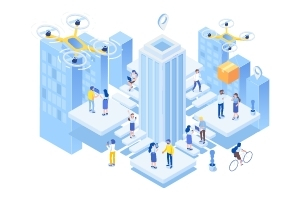 Imagine a city where interconnected technology works seamlessly to improve public safety, transportation, energy efficiency, economic development and operating expenses. In line with the global trend of transforming cities into smart and safe places to live, more and more investments are made in digital transformation. Most smart city solutions rely on a combination of core technologies such as computing, storage, databases, private blockchain, big data, real-time stream processing, artificial intelligence, machine learning, and the Internet of Things.
Currently, the biggest challenge for cities is to create data processing systems to automate data interpretation processes with interoperability in mind. This way, a city gains real-time knowledge about how it and its inhabitants operate. For this purpose, it is important to obtain reliable information in a secure way from sensors. Because all elements of the IoT ecosystems, sensors and smart home devices, are vulnerable to cyber attacks. For example, hacked household appliances can be programmed to break down faster, an expensive machine in machinery parks - robots - could be altered so that a possible failure is covered by the manufacturer's warranty terms. Implementation of private blockchain technology allows before all else to achieve data integrity, but also to authenticate and validate transmitted data. These features enable mitigating risks and conducting audits for the affected parties to assert their rights.
Benefits of blockchain-based solutions in IoT projects include:
the ability to scale IoT solutions;
a sufficient device identity, security, and interoperability.
Key takeaways
Blockchain technology enables industries to remove operating costs and automate operations. Private blockchain in particular solves problems of limited trust between collaborating organizations, when other technologies have failed. It removes underlying friction when validating transactions, introduces transparency, improved security, and immutability.
Among various private blockchain frameworks, there is Hyperledger Fabric — a private permissioned blockchain that fits best for ensuring transparency for groups of organizations that do not fully trust each other.
It is a highly customizable private permissioned blockchain with fine grained permission control and strong consistency of the data.
Check out Hyperledger Fabric cheat sheet >>