We're quite diverse when it comes to the projects we take on. From flashy startups to workhorse corporate infrastructure. Or Cloud management, for this matter. Meet Zerigo - the feature-rich VMware View Hosted VDI and VMware-based Cloud Servers.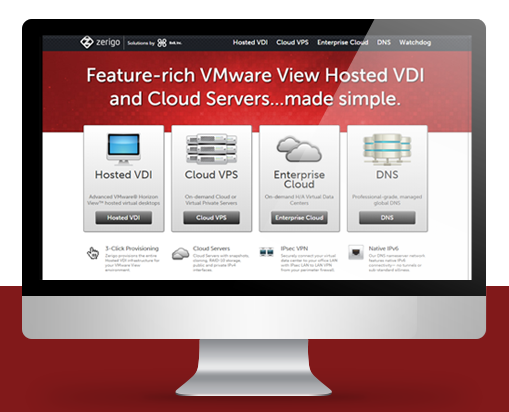 Our team joined Zerigo some time ago, with Michał and Jacek working on the improved and extended broker which unifies multiple VMware products' APIs into a single REST API with complex asynchronous execution support and informative error handling.
See Zerigo and the rest of our portfolio and let us know if you need a similar project!