Take part in the Scala 3 Developers' Survey
The Dotty project has finally evolved to the community-powered release of Scala 3. We want to find out what is your experience as a developer, your expectations for Scala 3 and your view on the future of Scala.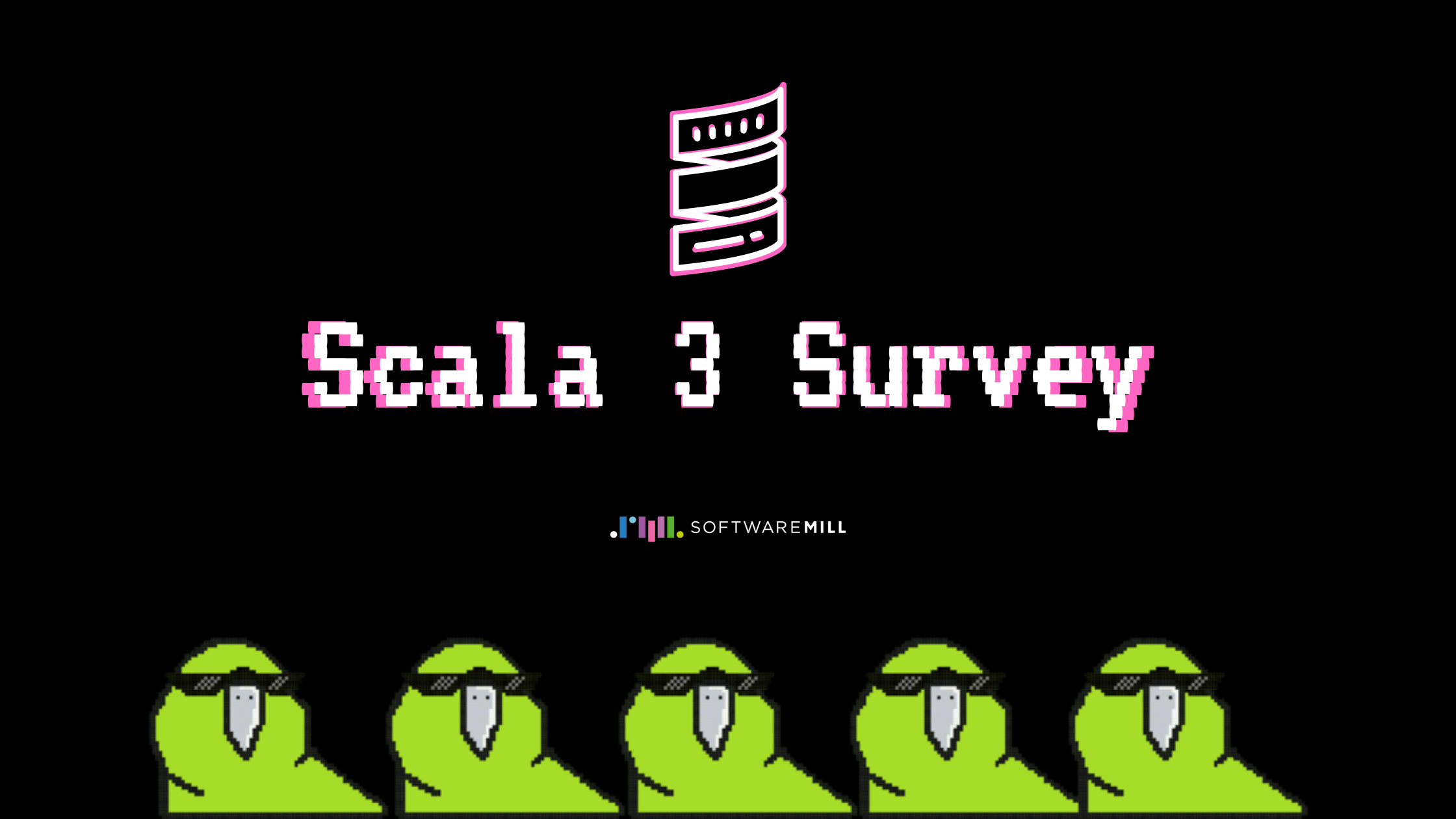 Who should take part in the survey?
The survey is for all developers, whether you're a professional, a hobbyist, or a student who code in Scala.
Are there any perks for the participants?
There are some perks to go with your participation. If you answer a fun question about Scala 3, you can be rewarded with an Amazon Gift Card. Our committee will analyse all the answers and reward the 5 best with $100 Gift Card.
What's in it for the Scala community?
Your opinion will contribute to the "Scala Tech Report" where we will gather and comment on all the findings. We hope it will help us all adjust our open source and training plans for the new reality.
Of course, any data collected by this survey is between you and SoftwareMill. Please review our Privacy Policy page to learn more about how we handle your personal data.
Ready to take the survey?
We collect entries until December 20, 2020.