5 reasons why you can't miss TypeVille 2022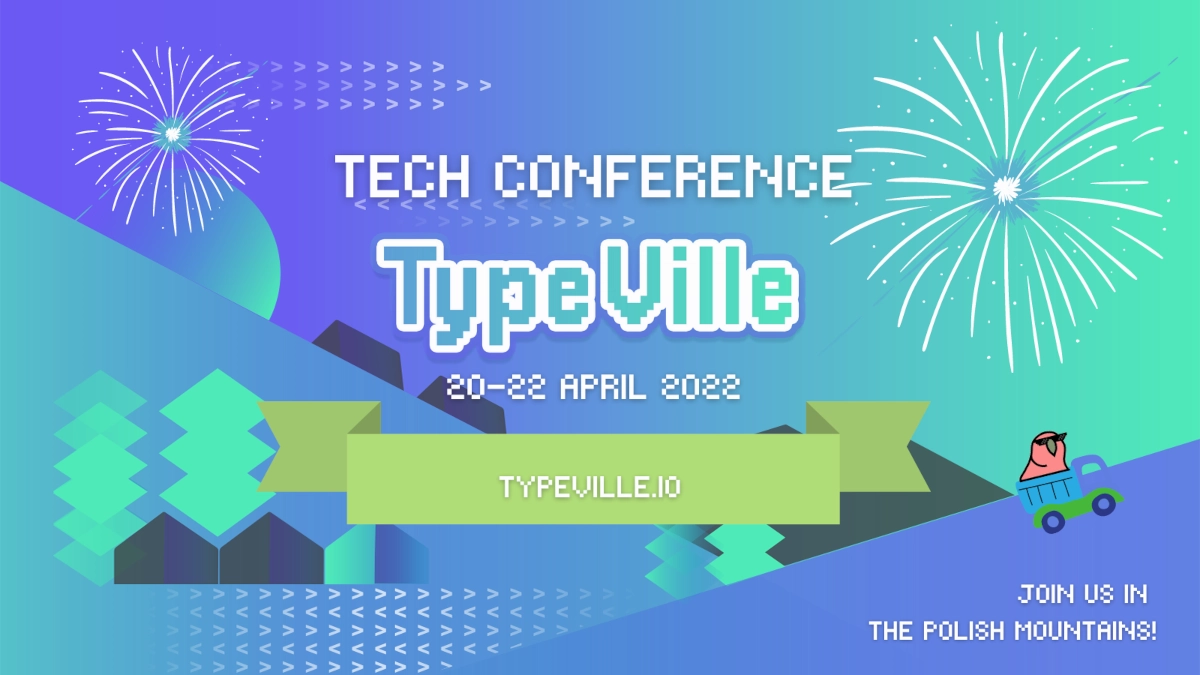 With Scalar bringing a new brand - TypeVille, extending beyond Scala to 7 other strongly typed languages, and moving from Warsaw to Krynica-Zdrój, it's time to reveal all the cards so that you know what to expect this year. Meeting other type safety enthusiasts, growing your skills, and enjoying the great outdoors are just the first few to begin with. You can already check the agenda & get yourself an attendee package here!
Meeting people from the community has always been one of the most valued aspects of the Scalar conference that started in 2014 and became one of the biggest Scala conferences in Central Europe. It's been evolving throughout the years, each of the 7 editions bringing amazing speakers, new great developers in the community, and some changes of the format, like the workshop edition in 2019 and the online edition in 2020.
This time, we decided it's time for something new. We wanted to distill what was most precious in the Scalar's experience and get the most out of it, enabling people from all over the world to meet in person, get to know each other, and share their passion for technology. Instead of a standard conference, we introduce a 3-day long event in the Polish mountains, where everyone - speakers and participants live, eat, meet, and have fun together. Type safety becomes the main theme that gathers not only Scala, but also Java, Rust, Kotlin, Haskell, GoLang, Python and TypeScript developers. The unique location brings amazing networking opportunities while enjoying nature and outdoor activities.
TypeVille is getting closer! 🤩
Wondering what talks we have in store for you? The agenda is already up on our website - and it's got some great presentations around #Scala, #Java, #Kotlin, #Haskell, #TypeScript, #Unison, and more!

See the full agenda: https://t.co/JQ6L8ZyCO7 pic.twitter.com/x41Uw5VgMM

— TypeVille (@typevilleconf) February 3, 2022
Let's make the most out of our community, the opportunity to meet, learn, and have fun together!
Check below the full list of reasons why you should attend TypeVille.
1. Advance as a programmer
Meet type safety enthusiasts and listen to talks about 8 different strongly typed languages: Scala, Java, Haskell, Rust, Kotlin, GoLang, Python and TypeScript. 3 days in the wild give you the opportunity to really dive deep into those strongly typed languages. Have longer, more meaningful discussions, share your own experiences, and, finally, have time to dig into details.
TypeVille will gather amazing speakers - experts in their fields and fans of type safety coming from different parts of the world and different programming backgrounds.
Here are just a few of the topics we'll have a chance to listen to and talk about:
Hugh McKee will be joining TypeVille and opening the second day with a talk: The surprising characteristics of Akka Typed.
In this presentation, Hugh will look at some of the highlights of how the Akka Team designed and developed Akka Typed. He'll look at some of the more surprising new features added along with Akka Typed, such as significantly improved actor behaviour patterns and a robust new set of out-of-the-box actor patterns.
Tomasz Ducin is another TypeVille confirmed guest that will speak about TypeScript.
I'll be speaking at @typevilleconf: "Avoid Traps in #TypeScript's Type Safety Model - a Practical Guide"

See you there! pic.twitter.com/hMsY37F2PQ

— Tomasz Ducin (@tomasz_ducin) January 24, 2022
And obviously, our CTO Adam Warski prepared something special for you as well!
This time, he won't talk about Scala (shockers!) but about Unison. Sounds mysterious? Get tickets today and make sure, nothing type safety related will pass your attention! TypeVille Regular Price tickets available here till March 15th.
Expect another 19 talks from such outstanding presenters as: Luca Palmieri, Anton Keks, Chris Krycho, Jarosław Pałka, Magda Stożek, Paweł Szulc, and more to come.
Go to TypeVille's website for a full list of speakers.
2. Extend your network
One of the SoftwareMillers met Hugh McKee at a conference. They had great discussions, got to know each other and thanks to that, Hugh agreed to join TypeVille. It shows how big the power of building connections is. It starts with every new person you meet, every chat over coffee and every question you ask. TypeVille will give you endless opportunities to spend time with like-minded engineers. People with a great passion for technology that love programming, self-development, and meeting other developers.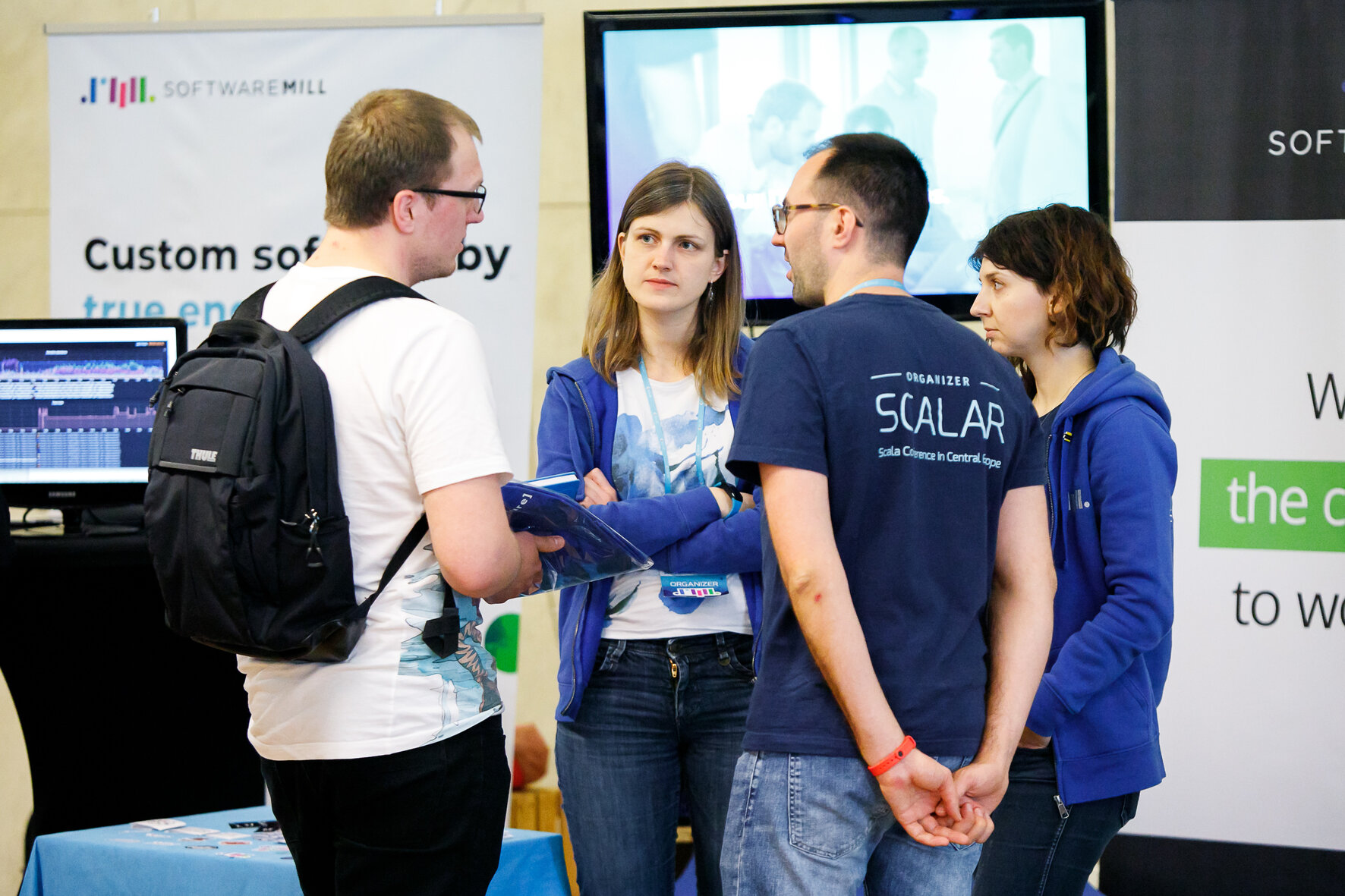 3. Enjoy the Polish mountains
Imagine a place surrounded by mountains, beautiful forests, and amazing nature. There is no better place to do fun outdoor networking activities than Czarny Potok Resort. Spend quality time with other amazing developers, get a chance to really get to know each other.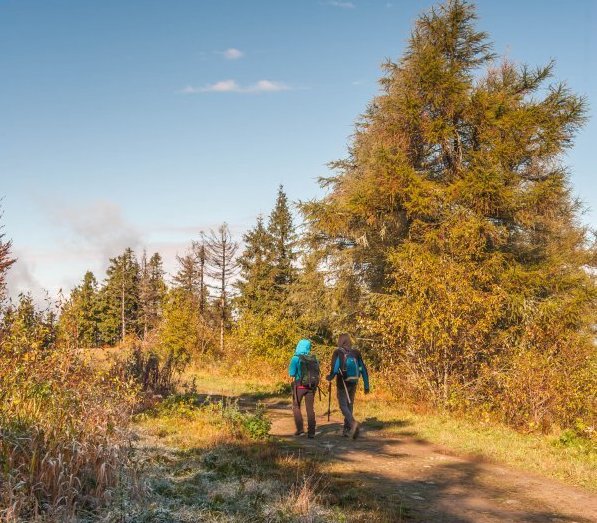 Photo by courtesy of Hotel Czarny Potok
Choose from a wide variety of options:
Adventurous hiking (around 6 hours)
Visiting the historic centre of Krynica Zdrój and tasting its mineral waters
Visiting the wooden viewpoint - path in the crown trees
Visiting the Nikifor's Museum (one of the world's foremost primitive painters)
Cooking contest with SoftwareMill's CEO - Tomasz "szimano" Szymański
Visiting the Niedzica Castle and cruise on the Czorsztyn Lake
Rafting on the Dunajec river
The small homeland of the Lemkos with mineral water tasting
Enjoy long discussions over meals, evening coffee in the garden, playing minigolf or dancing at the afterparty. Everyone is welcome to join - speakers, participants, and organisers spend time together.
This time, we have only 200 spots for the whole event.
Get your ticket and make sure you won't miss TypeVille.
4. Get inspired
Join a session of lightning talks and get a flash of the most interesting stories, experiences, lessons learned, and insights related to type safety. Or maybe you have something you'd like to share? Every participant is welcome to submit a talk and add to the amazing experience. Lightning talks are a great way to step out of your comfort zone, broaden horizons or simply understand how type safety works in other languages.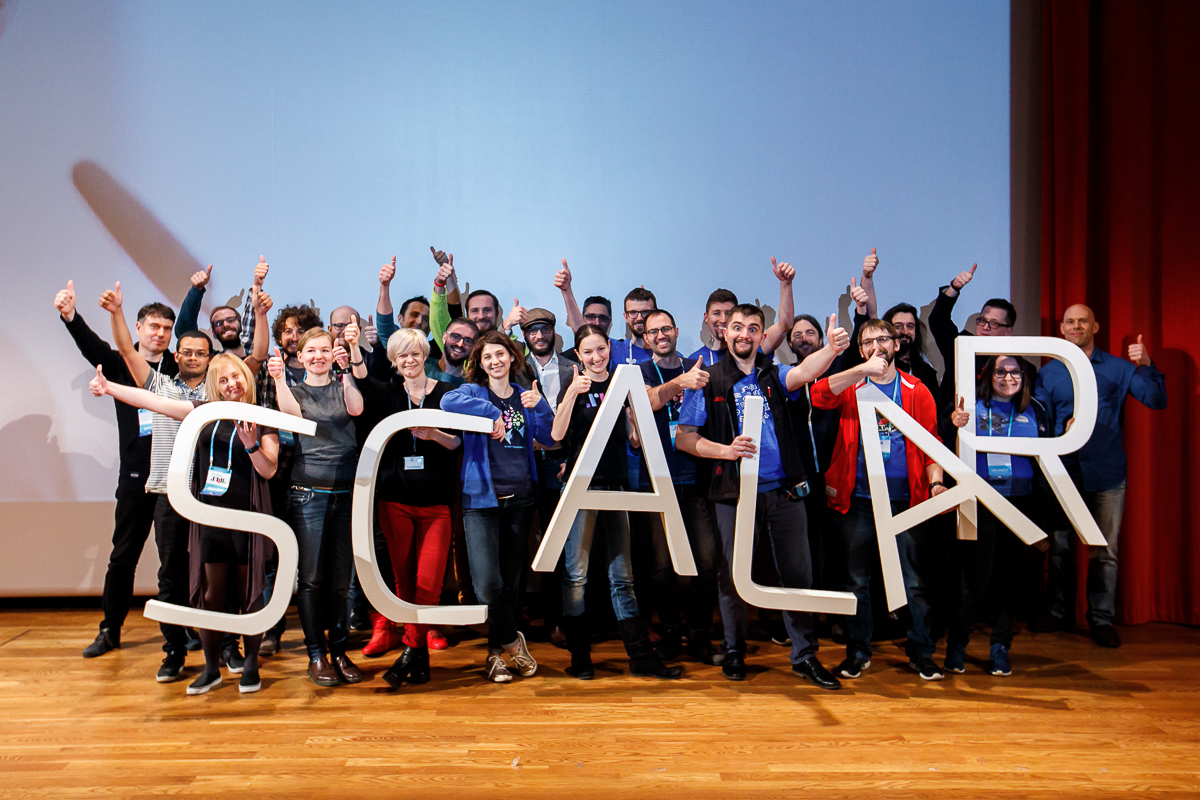 5. Make the most out of your budget and time
We all carefully spend our development budgets. TypeVille gives you the opportunity to really make the most out of it. You go for 3 days to another city where you get rid of any distractors. The ticket includes accommodation, food, networking attractions, and a bus from/to Kraków, Katowice or Rzeszów.
Still none of us knows what the world will look like in the Spring. That's why we offer you a risk-free, cancel anytime & get a full refund policy til the 5th March 2022! You can read more about our Cancel Policy inside our Terms of Service file. You don't have to think about anything - simply focus on the people you meet, talks you hear, and nature that surrounds you.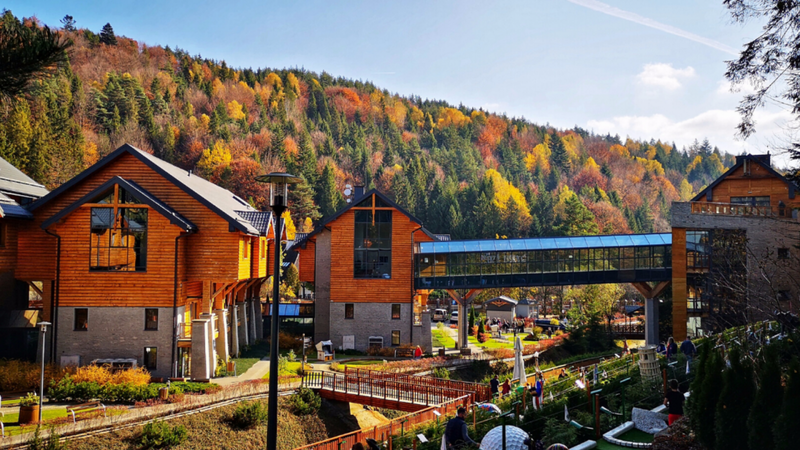 Photo by courtesy of Hotel Czarny Potok
Need to feel the vibe? Watch the movie from Scalar 2019 and get a sense of the experience to expect this time:
See you at TypeVille 2022!
Follow us on Twitter and join the Facebook event to stay up to date with TypeVille's announcements.