Remember our 3DP Raspberry Pi voting machine post? We thought it'd be a one-time adventure. As it turns out, more and more conferences introduce insta-feedback contraptions. While contacting the Proidea foundation concerning a Scala Times partnership with the Java Development Day 2014 conference, the JDD crew said they liked our voting system from Confitura. And wanted to have it at JDD!
Needless to say, it was a no brainer! Here's how the machines will look like: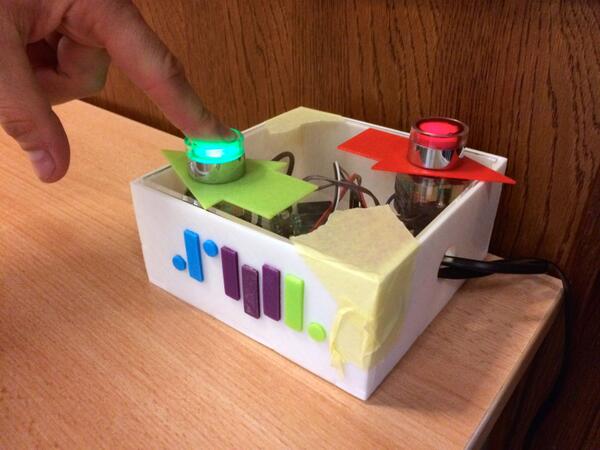 Photo courtesy of Maciej Biłas
Our own Jacek, one of the voting machines' creators, will install the machines at JDD. Find him if you're intrigued how we put them together.
Plus, Magda (the ZG JUG leader) and Mirek, Scala Times editor, will be present at JDD as well - if you're curious about how remote communication, retrospectives or hiring work, we'll be there - let's have a chat!
Expect an exhaustive JDD review later, too - watch this space.