Scala Outsourcing - How to Hire the Best Team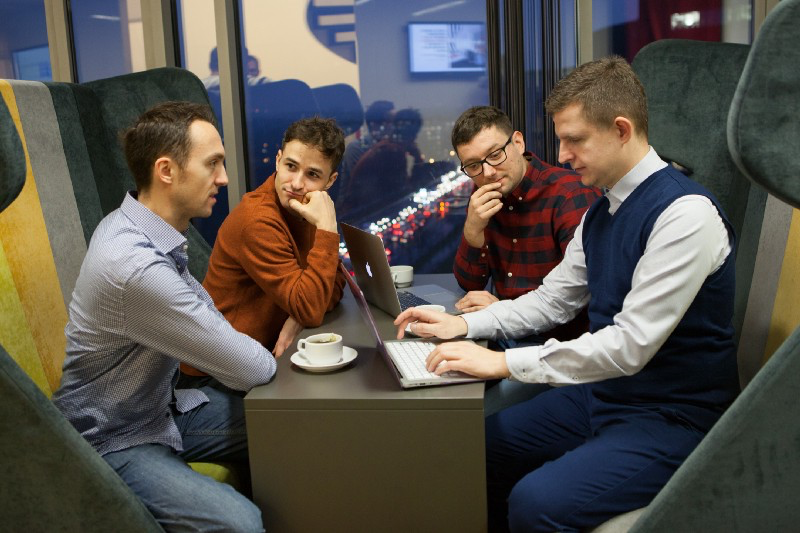 Why choose Scala for your project
Whether you want to develop a high-performing mobile app, SaaS/PaaS platform or a high traffic web app, Scala is the way to go. It is a general-purpose language that combines concepts of object-oriented and functional programming languages. Companies like Twitter, LinkedIn, AirBnb, Netflix, Coursera, Amazon, Sony, Foursquare, Disney, Verizon, Walmart, Target, Starbucks, and Zalando are using this language, boosting the demand for skilled programmers who use Scala. So why are companies choosing Scala for their projects?
Scala is an expressive language, making it suitable for modeling complex problem domains. It's often used where scalability is required, for larger development teams, code bases and high traffic load.
It combines functional and object-oriented concepts, which allows building complex systems from scratch in a short time, resulting in lower development costs.
As Scala is a JVM language, it can be easily introduced into environments which already use Java. Moreover, Java libraries can be used from Scala code, which is important for interoperability.
Once you made the decision to use Scala for your project, it's time to find the right people. Follow the three steps below to make sure you pick the best team possible and minimize any risks involved.
I. Looking for the best talent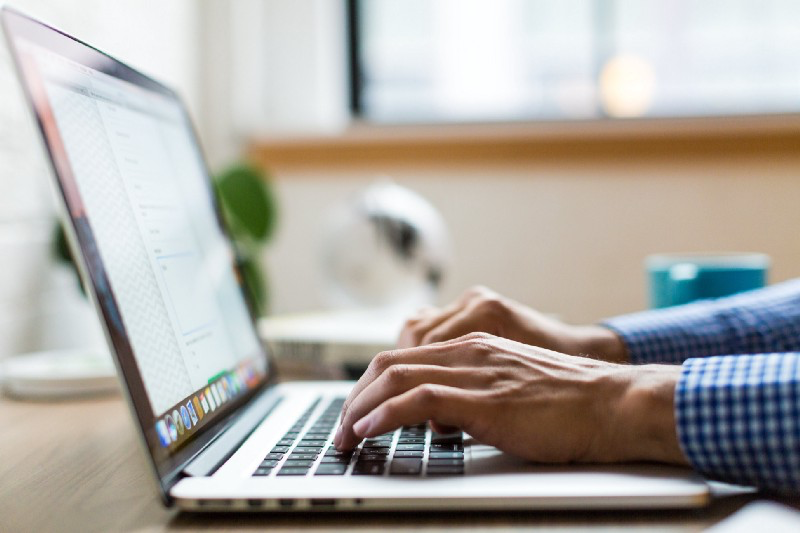 Analyze your project, come up with requirements
Make sure you do your homework first. Analyze your project's needs in terms of technologies, scope and time-constraints. Come up with the questions that you want to ask your potential partners. They should be able to help you find the right answers and through this process, you will be able to assess their competences.
Research potential teams
Run detailed research of potential partners. Look for experts in the field — people who create great content, attend conferences as speakers and contribute to open source projects. It's a good idea to run a search using outsourcing directories like Clutch or Digital Knights. This way you will get access to credible companies with a proven record of completed projects.
Verify the partner
The next step is verifying the partner's skills and experience. Talk to potential partners and ask the right questions, check their online reviews and ask for references. Calling their previous clients is the best way to find out about their strengths and weaknesses.
Analyze the costs and offer
Once you have a short-list of the best potential partners you can compare the offers and pick the one that's best matching your needs.
Run a test drive
To minimize the risks of a failed collaboration you might ask a partner to run a test iteration. That way you will have a chance to see in practice how the team works, how both teams collaborate and what they deliver.
Whether you're able to run a test drive or not, it's best to get prepared for the project's start so that everything runs smoothly and you benefit from the new team from day one.
II. Preparing the project's kick-off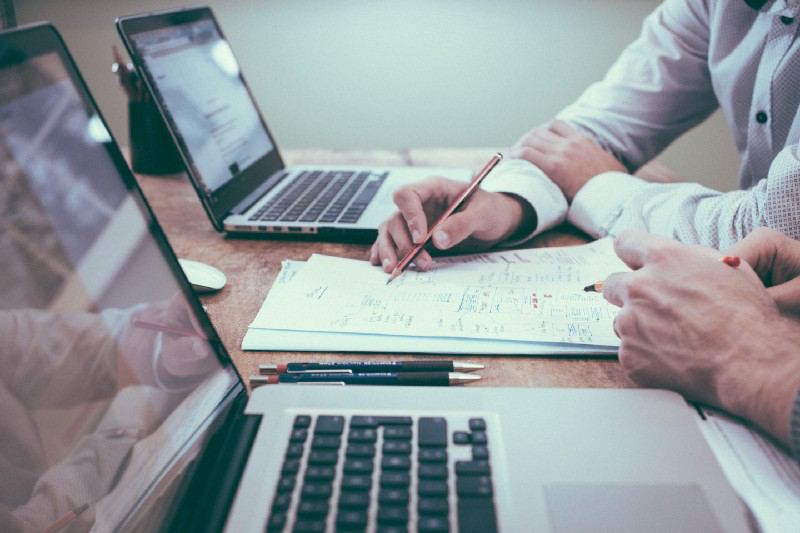 Prepare your team
Talk to your team about the reasons behind the decision to outsource, so that they understand the context of the situation and your expectations. Just as with any change of management, it's good to discuss how your team will benefit from incorporating an external dedicated team or a team extension. By doing so, you make sure that both teams understand the project needs and are working together toward successful delivery.
Prepare the project's setup
Make sure that your tech partner gets access to all the tools, code, as well as project's details. To fully benefit from your partners' expertise engage them in the process of defining your project's goals, requirements, technology stack, deployment best practices, and backlog. Getting the external team involved early on, minimizes potential risks that could threaten your project later on.
Come up with the project's scope and success indicators
This is usually something you need to rethink carefully. Make sure you have time to discuss the details with developers you're hiring. Answer their questions and make sure they understand success indicators that you expect from them.
Think about potential risks and discuss them with your tech partner
You know your project best. By discussing its characteristics and going through potential threats you mitigate the overall risk of a project's failure. There is a huge opportunity in getting your new tech partner involved in all the early project related discussions and decisions. Your project benefits the most from your partner's expertise when the team has impact on the approach and setup of the project.
III. Collaboration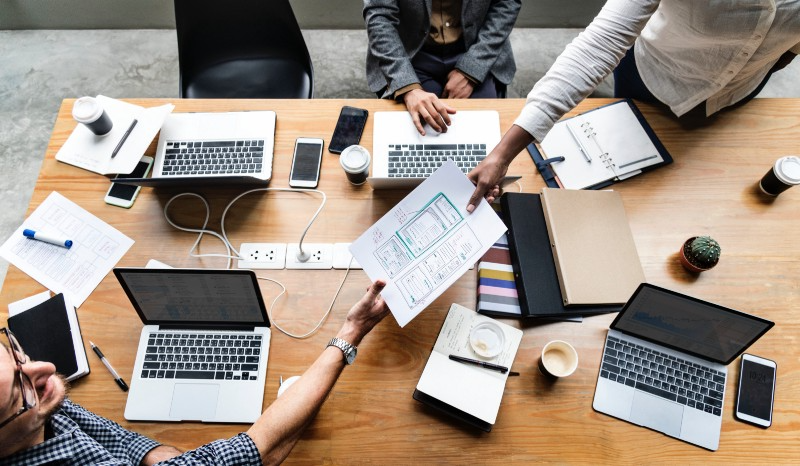 Set up a communication scheme
These are the basics that will make or break your project. Make sure you have different communication channels and formats adjusted to different situations. Slack or Skype chats are best for daily communication with the team. Make sure you have access to all the project management tools used by the partner's team where progress of the project could be easily tracked. For project's review and planning, it's usually best to have a demo showing a working version of the product with fixes and/or improvements every two or three weeks. Alternatively, you can adopt a continuous delivery approach where you track project's progress on a daily basis.
Review project's progress and give feedback as often as it is necessary
This is especially important in the first weeks. After some time, your partner will become more independent, but first, they should get to know your team and your desired working methodology. In initial project stages frequent communication helps both parties set up project goals more efficiently and simply get to know each other better. Building such relationship develops trusts that is a foundation of any satisfying business relationship.
Analyze the first demo in terms of success indicators and plan the next sprint
This is the time when you already know whether you made the right decision. The first demo is really important in setting your expectations for the future, clarifying your vision and needs for your partnering team.
Consider having a short retrospective to keep on improving the collaboration between teams
Make sure both teams make the most out of the collaboration. Suggest some simple retrospective formats to remove any obstacles and communication errors in the future. The most important thing is getting everyone on board and making sure that trust is the foundation of the collaboration and everyone has a common goal of improving it. Secondly, you need to make sure there are action points from each retrospective with assigned owners. Otherwise, the meeting will become pointless and the teams will lose interest in contributing to them.
Advantages and disadvantages of Scala outsourcing
Pitfalls
One of the disadvantages of outsourcing your Scala development is that you become dependant on another firm. Make sure you pick a reliable company that writes high-quality, well-documented code, covered with tests accompanied by an automated deployment pipeline. That way you're making it easier to handle the project on your own in the future.
Outsourcing involves collaborating with people with different backgrounds and having to cope with cultural differences. It's good to be aware of that and also prepare your team so that they better understand the other team's communication style or work style.
There is no doubt that outsourcing is not a Holy Grail. While you reduce all the hiring and HR related overheads, you still need to manage the project from your site. It means that you need to allocate some time to track your project's progress or feedback/planning sessions.
Benefits
What you get with Scala outsourcing is an extended skill set and unlimited access to a great pool of talent. You can have world-class experts in particular field work on your project without having to hire them. They're already working as a team, providing you with solutions that benefit from their previous experience, best practices, and business perspective.
Quality/price ratio is one of the other pros of outsourcing. The overall cost of really demanding software projects, especially when you don't have particular experts in-house could skyrocket. Think about all the costs linked to hiring, equipment, perks and benefits and management of internal team.
With outsourcing, you get shorter development cycles with improved quality at a reasonable price. It's especially important in really specific and demanding projects where you need someone experienced in a particular technology/use case to work with you.
Finally, your team benefits to a great extent from outsourcing by learning new skills and competencies from the partner they work with. It's also a great way of acquiring best practices for your team's work and boosting their motivation.
Make sure you follow the steps above when choosing your outsourcing partner. Take time to make the decision as it's a long-term investment, not only in your project but also in your team.

Want SoftwareMill team to work on your project? We'll be more than happy to provide an estimate and be taken into consideration.
Cover photo by SoftwareMill; subsequent photos by Unsplash: Burst by Shopify; Helloquence; rawpixel.com