SoftwareMill joins VirtusLab Group: a powerful merger for tech innovation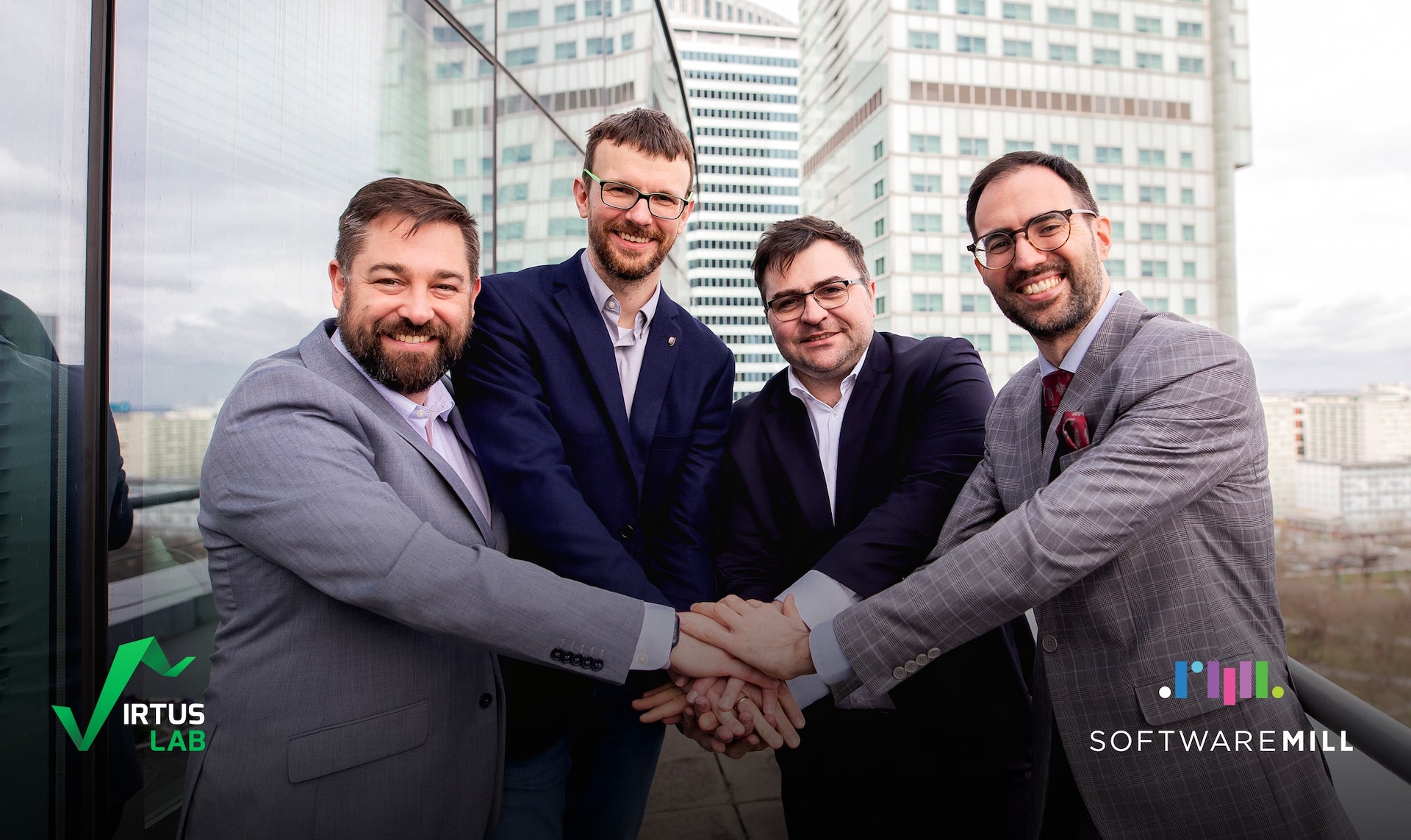 We're thrilled to announce that SoftwareMill, a top-tier software consultancy, joins VirtusLab Group, a leading global provider of IT technology. This merger is part of VirtusLab's strategy of building a group of diverse and independently operating companies to expand its service offerings and become a dominant digital transformation company.
At SoftwareMill, we have a long-standing relationship with VirtusLab, sharing similar engineering ethics and business values. Leveraging our deep knowledge of Distributed systems, Big Data, and Machine Learning, as well as mastery of remote software project delivery, we will add significant value to VirtusLab's already impressive portfolio of services. This will further enhance the Group's ability to cater to the unique needs of tech industry clients, at the dawn of AI-assisted businesses.
"We've known the SoftwareMill Team for years and greatly respect their achievements. We share common values and approach to creating and engineering systems that give a competitive edge to our Customers. SoftwareMill joining VirtusLab is an important milestone in building a leading software technology company. We are together stronger in our expertise areas and with over 500 experts on board we can build even the most challenging solutions for our Customers." — says Rafał Pokrywka, CEO at VirtusLab
What changes?
Access to know-how, higher commitment levels, a proactive approach, and shared objectives have always been SoftwareMill's core tenets for delivering successful software projects. Together with the VirtusLab Group, we are determined to empower our clients to adopt the most appropriate and innovative technologies for their businesses.
With the merger, our clients gain not only greater flexibility in forming project teams, but also in-house expertise for an even broader range of industries. Additionally, our increased stability as part of a larger company instils greater trust in our ability to deliver cutting-edge bespoke technology solutions.
"Joining a large group of over a half of thousand technology professionals gives us greater resilience to the market changes. We can also broaden our perspective by tapping into the collective expertise of all entities within VirtusLab Group," — says Tomasz Szymański, CEO of SoftwareMill. "Our clients will now have access to a significantly larger base of engineers and experts, enabling us to deliver even better solutions. Meanwhile, our team will benefit from exposure to larger and more demanding projects, fueling their growth as top-tier tech professionals."
What stays the same?
Going forward, we will continue to operate independently at SoftwareMill, retaining our brand, culture, structure and values, while benefiting from being a part of a greater entity: VirtusLab Group.
Our mission at SoftwareMill remains the same: proactively changing businesses with technology while creating an environment where each team member can reach their full potential. We are proud of our reputation for integrity, versatility, understanding of the business, strong work ethic, and mastery of technology.
We will maintain our unique, 100% remote, bottom-up structure, where leaders are chosen by teammates rather than appointed. Our focus remains on creating the best remote workplace for developers, empowering individuals who lead by example, and encouraging diversity in all its forms. By putting ourselves into the community, we hope to continue to make a positive impact on the industry and the world at large.
What are the plans for the future?
By joining the VL Group, we have set our sights on ambitious long-term goals for the future.
One of our top priorities is to focus on innovation and end-to-end delivery, which are the backbone of our operations. We will work tirelessly to achieve engineering excellence and provide cutting-edge technology to our clients.
The combined SoftwareMill and VirtusLab teams become one of the largest providers of technology based on functional programming and the Scala programming language.
"We plan not only to sustain, but enhance our community involvement, and provide maintainable, trustworthy solutions solving the hard problems that businesses face when it comes to software." — says Adam Warski, CTO at SoftwareMill
Finally, we want to be a platform for software companies and teams, providing them with know-how, tools, and practices and freeing them up to focus on making business instead of dealing with managerial challenges.
Looking ahead, we are excited to see what we can achieve together and are eager to embark on this new journey as a united force in the software development industry.
Read an official merge announcement on VirtusLab blog.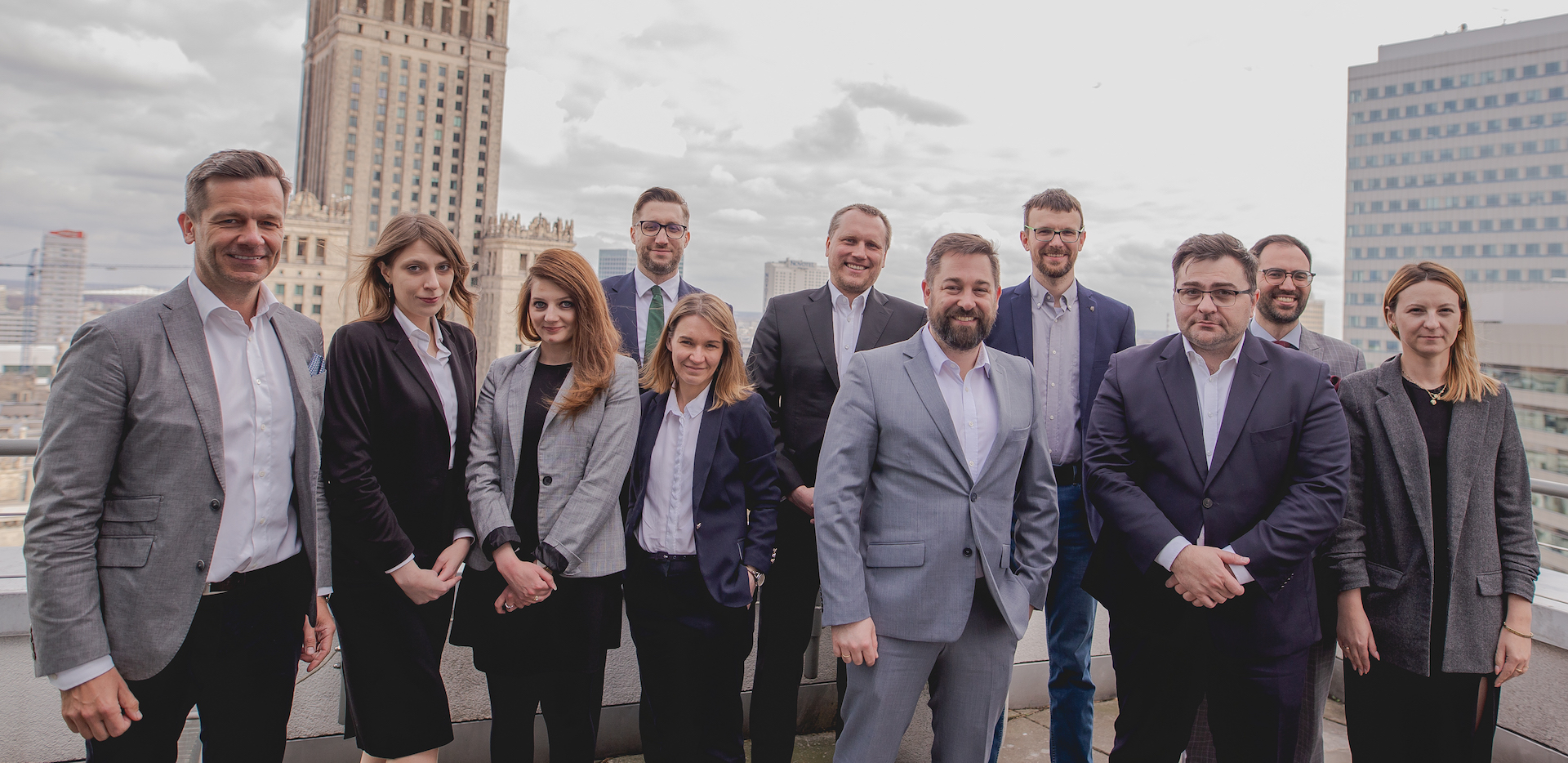 About us
VirtusLab Group
VirtusLab Group is a software engineering and IT consulting company with over 500 people onboard. The team works closely with the client's technical teams, and leads successful IT transformations, development of cloud-native applications, and Data Science or Data Engineering projects.
SoftwareMill
SoftwareMill is a consulting & custom software agency that proactively helps businesses benefit from technologies like Cloud Computing, Big Data, Stream Processing, and Machine Learning.